About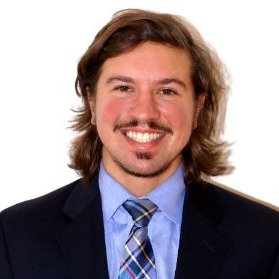 Daniel Richardson is the author of the science-fiction thriller THOSE WHO ARE INVITED IN and the horror-history novel INTERNAL EXILE. He was recently released from the clutches of academia to breathe new life into the wild worlds of literary, sci-fi and horror fiction. His work is introspective and expansive, tender and terrifying. When he is not lost in used bookshops, he enjoys watching Tottenham Hotspur and building blues instruments. Born in Baltimore, Maryland, Daniel now resides just outside of Chicago, Illinois with his two dogs, Jack and Sugar.
Note from the Author
Like many writers, I've devoured books since childhood. I always loved storytelling, the use and misuse of language and could happily hop into any etymology rabbit-hole until someone rescued me. Sneaking in episodes of The Twilight Zone when I was far too young and reading Candide before I understood it will always be mile markers in my writing journey.

I received my bachelors in Russian language/literature and International Relations and was enamored by the technical aspects of writing, but always sensed my prose was peering through the page just waiting to reveal itself. Soon after completing my Master of Law, I realized my academic career was overshadowed by a gnawing, persistent voice telling me to flesh out the bones of stories I'd scattered throughout notebooks over the years.

Tales of sundering, isolation, companionship, loss and hope permeate my writing. After a few months of listening to characters make their cases, THOSE WHO ARE INVITED IN was created to share their stories with you. You can discover this work on my Books Page. I can't wait to build upon this world and inhabit it with more stories for you.